Readers like you help support Android Police. When you make a purchase using links on our site, we may earn an affiliate commission. Read More.
Game controllers for Android are all the rage these days, but for my money, the most comfortable experience you can have is one that mirrors a Nintendo Switch. Placing the pad alongside a smartphone — rather than mounting it above — makes for a lighter, sleeker accessory, one you might actually want to pick up to play your favorite controller-compatible games for long periods of time.
For the last couple of years, the Backbone One was the controller to beat in this field — if you were using an iPhone, that is. The company finally debuted a USB-C compatible pad late last year, and now, PlayStation fans can finally pick up a branded variant perfect for pairing with Remote Play. The wait for the USB-C model was well worth it, though not without a couple of caveats.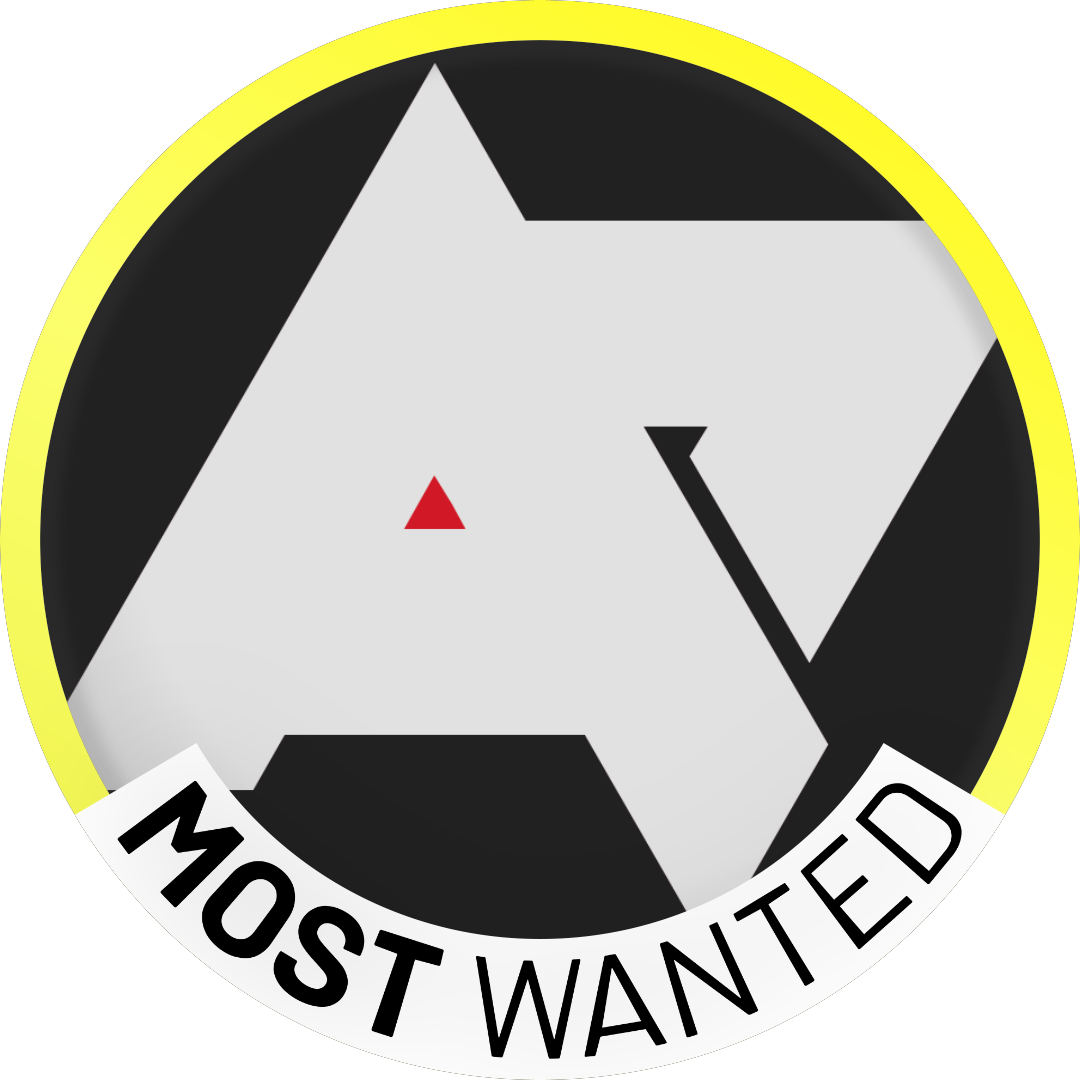 Backbone One- PlayStation Edition
Backbone took its sweet time bringing its mobile controller to Android, but we're glad it's here. This particular PlayStation-branded version takes everything great about the original and slaps a PS5-friendly coat of paint on it. Whether you're using Remote Play or just playing through your library of Play Store games, it's a mobile controller worth your money.
Platform

PC, Mac, Android

Extra Buttons

Backbone app shortcut

Available Colors

White (PS edition), Black (standard edition)
Pros
Comfortable controller
Expandable to fit the vast majority of Android phones
PlayStation variant syncs well with Remote Play
Cons
Expensive
Missing some keys dedicated PlayStation buttons
Some missing tools compared to its iOS counterpart
Price and availability
The Backbone One PlayStation Edition is available from Amazon, Best Buy, and the company's own webstore for $100. That places it in the higher echelon of Android-compatible game controllers, though its closest competition — the Razer Kishi V2 — is identically priced. It's also available in the standard Xbox-friendly configuration for the same $100 price point.
Design and feel
To date, Backbone has released four iterations of this controller — two for iPhone, two for Android — and if you put aside the slight cosmetic differences made to make this match Sony's game controllers, they're virtually identical. This is a good thing — despite the lack of changes in its design, the company basically nailed this form factor on its first attempt.
I've been a fan of Backbone since the original iOS variant first came out, and I was absolutely ecstatic to see a USB-C model arrive last year. This PlayStation-branded model only changes a few elements of the controller to better fit Sony's overall vibe (not to mention its button layout), but for the most part, the vast majority of this controller is similar to what you'll find on the standard model.
And that's great news because it means this adapts well to any game, streaming or otherwise, as long as you can mentally translate PlayStation buttons to an Xbox layout.
This PS-edition Backbone One next to an iOS-compatible original model. They're incredibly similar.
Before I get to the Sony-specific tweaks, let's talk about the controller itself. As you can tell from the photos, this is a collapsible controller, meaning it slides open to allow you to insert most USB-C devices. Because of the curved molding where your phone goes, slotting in a foldable like the Galaxy Z Fold 4 is off the table — though if Samsung ever swapped the USB-C port to the opposite side, it seems like it would fit just fine.
But for standard slabs, pretty much everything should fit without too much effort. The Galaxy S23 Ultra is the largest phone I have on hand, and it gave me no trouble fitting within the available slot. Even the Motorola Razr+ — by far the tallest phone in my collection — slid in, albeit not without the slightest amount of struggle. And while recent iPhone models require an additional piece of molding to fit around the camera bump, that doesn't seem to be an issue here with any phone I tried — everything is smooth and sleek.
Dust builds up pretty quickly under the Backbone One's USB-C port.
Backbone's willingness to deliver existing users fixes for new hardware releases should be commended, and I'm hoping if Samsung or Google ever release a standard phone that no longer fits, it would follow up just as it did with Apple.
Despite the Sony partnership, Backbone kept the usual Xbox button layout here, with the left analog stick above the D-pad. I don't particularly have a preference here, but I do think it's a little odd not to match a PlayStation-specific controller to the DualSense. It might bother some users, but it doesn't bother me.
The Backbone's face buttons are clicky and feel mechanical, while the D-pad feels rubbery and soft to the touch; it's a good combination and would please Street Fighter 6 fans if I assumed any of them would ever bother playing over Remote Play. The triggers are totally adequate, if a little loose, while the bumpers feel a little spongy to the touch. I don't think either feels particularly bad, but if you're really picky about these things, you might want to find a model to try before throwing $100 down.
You'll also find four buttons below the usual controls for in-game menus, screenshots, and for quickly accessing the Backbone launcher — more on that in a bit.
Practically everything I just said applies to both Backbone variants, but if you're curious about what separates this model from the original, there are a couple of slight differences. The buttons use a glossy clear plastic, rather than the matte finish on the original, to better mirror the DualSense. Obviously, those face buttons feature the usual Sony shapes, and when fully expanded, you'll see a PlayStation logo rather than the Backbone stamp on the original.
Overall, I just find this design to fit perfectly in my hands. Some may find themselves wishing for more contours along the back of the frame, but this is as good a mix of size and comfort as you'll likely find in the mobile gaming scene.
Compatibility and connectivity
As I mentioned, I had no issue squeezing any smartphone in my collection into this frame aside from foldables, and as AP's Phones Editor, that's quite a feat. Aside from the USB-C port protruding from the right side of the controller, you'll only find a couple of ports along this device.
The bottom of each controller side holds a single port: a headphone jack on the left side, a USB-C pass-through port for charging on the right. They're both placed as out of the way as possible, and while the USB-C port is practically required, it's great to see a wired headphone option here in the age of Bluetooth earbuds.
As a bonus, you can also use the Backbone One to control any PC game simply by plugging it into a USB-C port on the device of your choice. It's a great option for anyone looking to game on the go; rather than needing to pack a full-size PC controller in your luggage, you can rely on this for both mobile gaming and playing Steam titles on a laptop. That said, this is likely to eventually be locked behind a paywall — more on that in a bit.
Software and performance
The orange button on the front of the controller launches the dedicated Backbone app, which acts as both a game hub, a Discord-like client, and recording and streaming software. It comes with a lot of tools, but it's also both unnecessary and a little bloated — which makes the choice to eventually hide it behind a paywall both a little baffling and a sigh of relief.
Backbone+ is the company's subscription service, though it's not actually live on Android yet, giving users on our side of the fence a bit of a break. It's a little confusing at the moment, as the company's website really pushes an experience that, theoretically, half of all potential buyers can't access. We'll have to wait and see when this subscription arrives on Android, but for now, it's a non-concern. For those worried about the future, rest assured that you'll always be able to download firmware updates or adjust controller settings without paying.
That said, the hub is a totally fine piece of software as it exists right now. I'm not sure it's worth a monthly subscription, but having quick access to controller-supported games — as well as being able to access recommended ones on the Play Store — is a nice benefit. And if you don't like the hub, you don't have to use it. Just launch your software from the app drawer like usual.
The subscription isn't the only thing missing on the Android side. Backbone has yet to launch button remapping here, something that's behind a paywall for iOS users. I'd like to see this arrive sooner rather than later, perhaps as a free tool to make up for the lack of features compared to iPhone owners.
The controller doesn't have a battery built into it, so you're relying on your phone to power your gameplay. That's not a huge deal, as compared to having your screen on during gaming, you're unlikely to notice a massive power draw. As always with these controllers, though, you'll want to avoid leaving it plugged in overnight, as Backbone does have a constant power drawer. During a 24-hour period of leaving the device plugged in without touching it, I lost a little more than half of a full charge on my S23 Ultra — a steep drop in comparison to its usual standby times.
2 Images
As far as gaming goes, the Backbone One mostly works how you'd hope. Obviously, this particular model is designed first and foremost for Sony's Remote Play feature on the PS4 and PS5. Remote Play is far from flawless — honestly, it's practically unusable on the PS4 — but if your internet connection is fast enough, in-home streaming is totally doable.
Personally, most of the complaints I had while gaming with Remote Play come down to Sony's experience; things Backbone can't possibly change. The biggest issue, frankly, is the lack of customized buttons for interacting with the PlayStation UI. Comparing the DualSense to the Backbone One, you'll find a couple of essential buttons missing: the PS button used to pull up the main menu and the touchpad, a key interactive element in certain games.
This is a problem.
Sony's Remote Play app has virtual options for both of these, but they simply aren't the same as having physical options. The touchpad is, admittedly, hard to solve for, but at least one game I tested (Stranger of Paradise: Final Fantasy Origin) uses it to interact with nearly every element of the world.
The ability to remap controls to, say, the screenshot button would've helped, but again, this is more of Sony's problem to fix than Backbone's.
That said, the missing PlayStation button is a real miss. It's an essential key on the PS5, and having to awkwardly swipe around the screen to get the virtual one to appear — which then covers the actual PS5 menu in Remote Play, forcing you to re-hide it once it's pressed — just feels terrible.
Aside from those two complaints, though, the controller works great. Whether you are actually streaming Final Fantasy XVI from a PS5 or playing a local Android game like Dead Cells, everything feels responsive. Obviously, those looking for a more native Android controller may want to stick with the regular variant since those buttons will likely sync with more platforms. But if your main gaming experience on Android is through PlayStation's Remote Play, having those buttons match 1:1 is pretty sweet.
Competition
As I said in the Availability section of this review, Backbone really has just one major rival in the mobile gaming scene right now: Razer. After a middling (in my opinion) attempt at its first controller, Razer streamlined its efforts with last year's Kishi V2, and the results look, well, a hell of a lot like the Backbone One. At the time, Backbone had yet to launch its USB-C model on store shelves, but now that Android owners have both options, things are a lot more interesting.
If the Kishi has one major thing over Backbone, it's virtual controls, which allow you to map your buttons to the on-screen UI in any game. There are a couple of slight design differences between the Backbone One and the Razer Kishi V2, as well — the latter has front grills for redirecting sound, for example, but misses out on pass-through audio — but ultimately, they're so similar that a choice really comes down to personal preference.
Should you buy it?
If you can't tell, I'm a big fan of Backbone's controllers. Whether you pick up this specific PlayStation model or you opt for the standard Xbox layout, I think the company makes some of the best mobile controllers around. My biggest complaints for this particular variant come down to some missing Remote Play-specific buttons, tools not found on any of Backbone's competitors. If that's the biggest problem I can find, you know it's a good controller.
It's expensive, but if you're regularly looking for a way to log into your PlayStation account — or your Steam account, or really any other game service, cloud or otherwise — this is a great choice. Even with Sony having unveiled its upcoming Project Q streaming tablet just a day after Backbone announced this product, I still think you're better off with this accessory. For $100, it's hard to beat the quality.
Backbone One- PlayStation Edition
The Backbone One - PlayStation Edition is essentially just a reskin of the Backbone One. However, the PlayStation branding and deeper integration with the PlayStation app make it more appropriate for those already within Sony's gaming ecosystem.